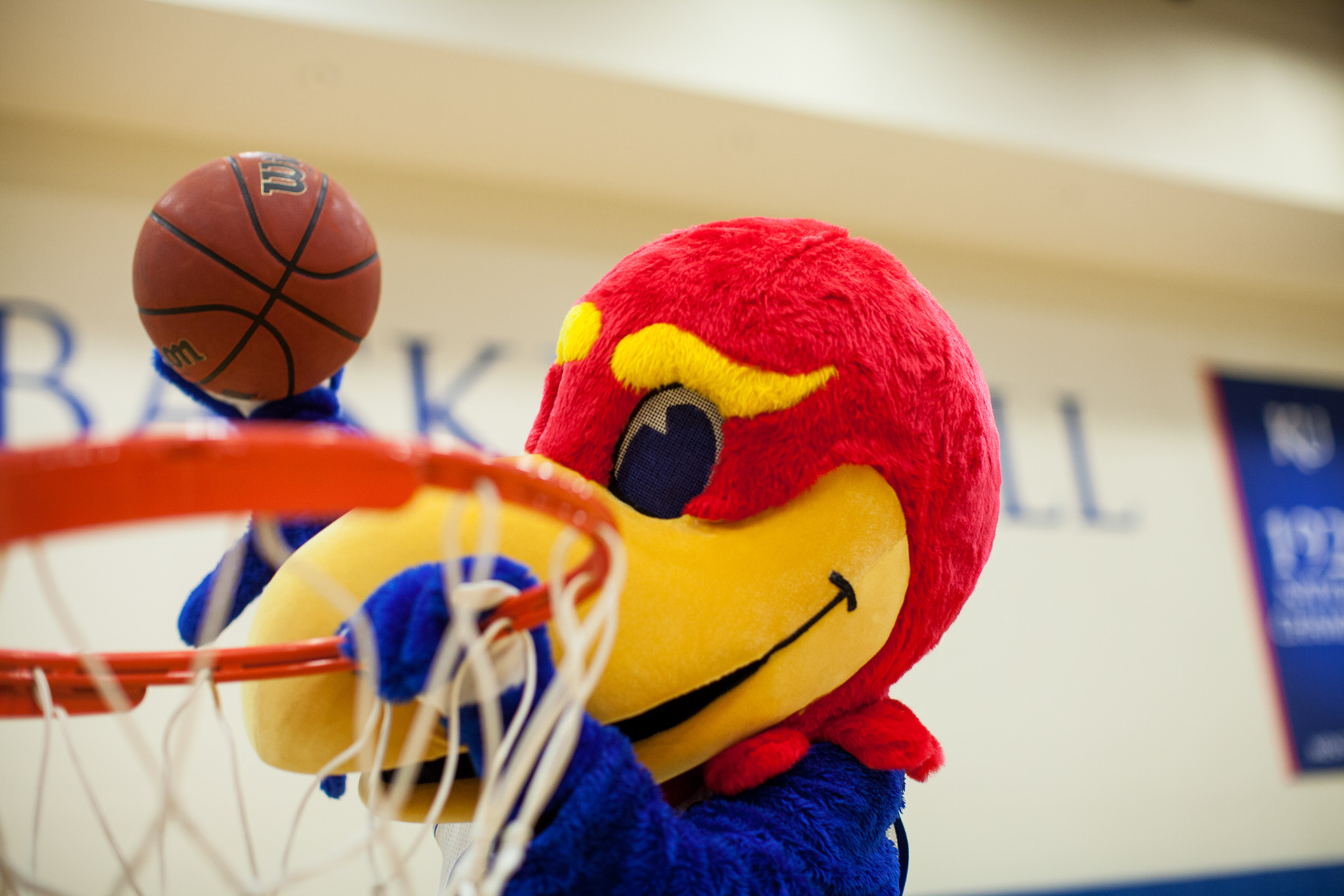 In the Summer of 2014 I created a social media campaign to embody the
Kansas Athletics
 tagline of "One Team, One Chant." The aim was to solidify the foundation of the concept in the minds of our audience, and to begin the 2014-15 athletics season with a sense of unity amongst the various programs in the athletic department.
To do this, I developed a photo-based campaign with our mascots Big and Baby Jay. I gathered the birds for a two-day photo shoot and created hundreds of images of our feathered friends lifting weights, running laps, drinking Gatorade and all sorts of other activities to prepare for the upcoming season.
Visualizing the Jayhawks as not just mascots but as athletes helped drive home the idea that every athlete, in every sport at Kansas, is a Jayhawk.
The 
#oneteamonechant
 content has driven 15 million impressions and 135k engagement actions. (sum of likes, shares, retweets, etc…) This is the most engaged month Kansas Athletics has ever had during the offseason.
Photography by Hallie Sigwing.